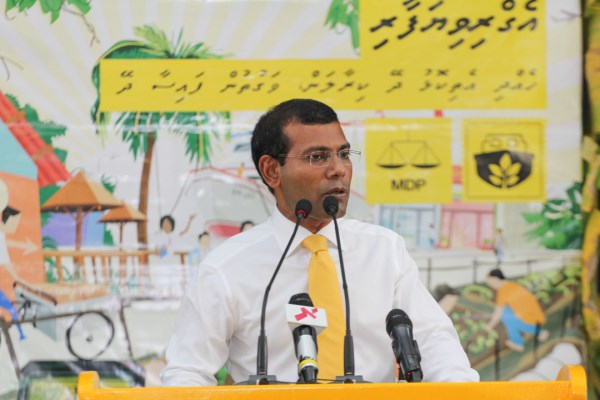 President Mohamed Nasheed launched the Maldivian Democratic Party's policy on agriculture, "Agri Viyafaari" at a ceremony held at HD.Kulhudhuhfushi Jalaaluhdhin School.
Speaking at the ceremony President Nasheed stated that Maldives can grow and produce 44% of the agricultural products that are currently being imported to the Maldives, decreasing our dependence on imported goods. President Nasheed highlighted that Maldives is a country that is naturally equipped for farming and that in the past home grown fruits and vegetables made a large part of our diet.
One of the main aims of MDP's "AgriViyafaari" policy is to overcome the obstacles currently faced by farmers in marketing their produce and developing the agricultural sector from a business perspective. According to the policy the introduction of "Agri-Boats" in order to transport produce between islands, would eliminate the barriers to access to markets. Highlighting the developments in the fishing industry after the creation of a public private cooperation that bought the fish, President Nasheed stated that the introduction of such a partnership to buy and distribute local produce would further broaden the market for farmers and make home grown fruits and vegetables readily available for resorts, restaurants and markets.
The policy also aims at carrying out training 1000 people in the area, and would create 2456 job opportunities. It would also increase the income generated by agriculture and farming by 33% and increase the productivity of the country by 75 percent.
The policy was then launched across 21 islands from 19 atolls and 2 cities by members of Maldivian Democratic Party's ministerial cabinet, leadership and parliamentary group.